Mother Nature Wins Fairport Event!
This weekend at Fairport Harbor is a blow and officially cancelled. I will not put anyone at risk… even if it stabilizes a bit the lake will be slop.
Fairport will NOT be rescheduled – we will offer any teams registered for Fairport are eligible to move their registrations directly to the Cleveland Championship (Open Division).
If you would like a refund please email:  bigwaterwalleyechampionships@gmail.com by 10/31/21 requesting a refund or you will be automatically moved to Cleveland Championship (Open Division).
Early Bird Teams – YES, you are still automatically in the championship (2-man LEWT Division) by being an Early Bird even if you haven't fished 4 qualifying events. Please ask questions if you have them.
Event #7 ~ October 16, 2021
Fairport Harbor, OH Boat Ramp
100 Water Street, Fairport Harbor, OH 44077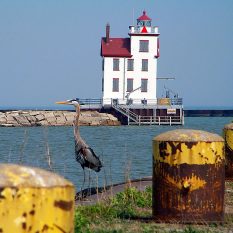 Fairport Harbor, OH Event #7 ~ Info & Entry
October 16, 2021 >>> Tournament Registration Form
Captains, please fill out the following form COMPLETELY. Your information is on a secure, encrypted connection. ALL TEAM ANGLERS must be members. Click here for 2021 BWWC Membership.
By submitting this form you acknowledge and hereby agree with the 2021 tournament rules. For any rule questions or clarification, please contact/text Tournament Director Jason Fischer @ 330-351-8689.
EARLY ENTRIES CLOSE AND/OR MUST BE RECEIVED BY OCTOBER 13, 2021

Alternates are permitted – any alternates must be submitted to the tournament committee no later than 7:00pm the day prior to the tournament.
Fairport Harbor, OH Entry ~ BWWC/LEWT #7 ~ 10.16.21
Fairport Harbor Weather
Failure notice from provider:
Connection Error:http_request_failed