2023 LEWT EARLY BIRD ENTRY
Team Entry Fee = $300 per tournament*

2023 Early Bird ONLY Sponsor Bonuses!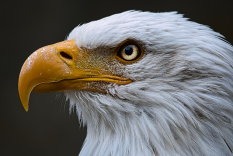 2023 LEWT Early Bird & Entry Form
FIRST EARLY BIRD DEPOSIT MUST BE RECEIVED ON OR BEFORE FEBRUARY 15, 2023

2023 LEWT Championship Entry ($400) is INCLUDED (required for Team of the Year – Championship side pots NOT included)
PayPal payments include processing fees.
Early Bird payments will be processed monthly every 30 days from your initial payment.
Upon your successful payment, you will complete your registration and 2023 team information.
If payments are not able to be made, your roster position and all payment(s) made will be forfeited. For rule(s) questions or clarification, please call or text Tournament Director Jason Fischer @ 330-351-8689.
Lake Erie Walleye Trail ~ LEWT 2023 Schedule
LEWT Blow Date
August 2023
If Needed. Date & Location TBD
LEWT Anglers can now fish for a season-long, Big Fish Side Pot. Entry will be $100 per boat for the 2023 season. FAT FIVE is a 100% payout.
FAT "5" RULES
All LEWT Rules apply
Only one(1) fish may be weighed for big fish/Fat 5 at each event.
You may always upgrade your Fat 5 'bag' during any LEWT event.
Championship days both count (2 days = 2 opportunities for big fish)
Payout to Top 1st, 2nd, and 3rd place teams annually, paid out at LEWT Championship