2023 LEWT Sandusky ~ Event #3
Event #3 ~ April 29, 2023
Sandusky Launch Ramp to be announced.
Big Fish Side Pot: $20

Optional Side Pot: $100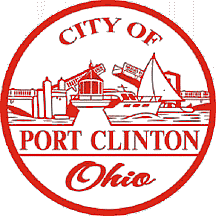 Captain's Meeting April 27
Weather decisions made at Captain's Meeting
Sandusky, OH #3 ~ Info & Tournament Entry
Captains, please fill out the following form COMPLETELY. Your information is on a secure, encrypted connection. ALL TEAM ANGLERS must be members. Click here for 2023 LEWT/BWWC Membership.
By submitting this form you acknowledge and hereby agree with all 2023 tournament rules. For any rule questions or clarification, please contact or text Tournament Director Jason Fischer @ 330-351-8689.
EARLY ENTRIES CLOSE AND/OR MUST BE RECEIVED BY APRIL 24, 2023
Alternates are permitted – any alternates must be submitted to the tournament committee no later than 7:00pm the day prior to the tournament.
All weather decisions to be determined at Captain's Meeting.

Sandusky, OH #3 ~ 4.29.23 ~ Tournament Entry
Port Clinton Area Weather
Port Clinton, OH
February 7, 2023, 11:01 am

current pressure: 30 in
humidity: 53%
wind speed: 11 mph SSW
wind gusts: 20 mph
sunrise: 7:37 am
sunset: 5:55 pm
Forecast February 7, 2023
night

Forecast February 8, 2023
day

Intermittent clouds
44°F
wind speed: 4 mph S
wind gusts: 9 mph