2023 LEWT Huron Pro Am
~ Amateur Division Entry ~
City of Huron Municipal Boat Ramp
US-6 (Cleveland Rd East), Huron, OH 44839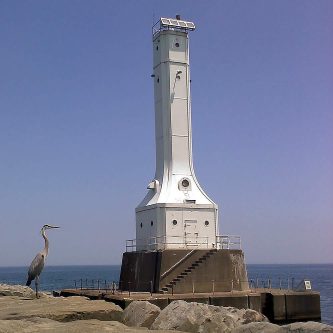 Weather decisions made at Captain's Meeting
 Share your fishing day with an amateur angler!
Huron, OH Pro-Am Event #4 ~ Info, Rules & Entry
NEW 2023 LEWT PRO-AM Event – AMATEUR RULES



Tournament Date

: 5/20/23 (5/21/23 Blow Date)
Location –  Huron Ohio Public Boat Ramp
5:00a – 6:00am ~ Amateur Anglers Check-in
ALL Amateur Anglers must be checked in by 6:00am with the LEWT Trailer
Tournament Entry Fee – $125
Selection – Pro Teams and Co-Anglers will be matched up randomly. The number of Co-Anglers will be determined by the number of Pro Teams that register to participate. This will be a first-come first served basis.
Description – Registered/willing LEWT teams will pair up with registered "amateurs" at random for the day and fish as they would a regularly scheduled LEWT event. LEWT rules will apply, exception will be listed. Fish caught will be combined with your assigned LEWT team for a one-day total (5-fish limit.)
Physical/Mental Condition to Compete – This is of the utmost importance. LEWT events are 8-hour days, by registering and signing you are attesting that you are of capable physical and mental condition to compete in a LEWT event. You hold harmless Big Water Walleye Championships LLC., Lake Erie Walleye Trail, and any LEWT Team captain or anglers you are assigned to for both, damages and injury to your person or property. Do not register if you get seasick or have not or can not withstand a full day on the water. Any angler wishing to withdraw due to weather if the event is not considered a blow day will not be refunded. Any angler showing up late for their assigned flight time as requested by LEWT Captain will forfeit their entry fee and not be refunded.
Membership – All Amateur anglers over the age of 16 must have a membership. Any amateur angler under the age of 16 wishing to fish does not need a membership.
Any underage amateur angler wishing to compete will only be placed with a family member (or LEWT angler designated by a parent or legal guardian in writing).

No random draw, no exceptions

.
Amateur Payout – Amateur Payout will be based on sponsorship contingencies and will be paid out to the top finishing 15% of the field. Amateur entry fees will be paid out as bonus money to Top LEWT teams registering to fish with an amateur for the day.
Tournament Rules – All LEWT rules will apply, rules can be found online at: LakeErieWalleyeTrail.com
LEWT Teams – You are agreeing to fish with an amateur co-angler. Please make every effort to make this experience enjoyable for them.
Three(3) anglers will be allowed on a LEWT Team Boat
Amateur anglers will receive the same weight as their LEWT Team (5-fish limit). Yes, you can keep your legal limit if you choose to.
LEWT 2-angler team rules will apply.

Six(6) Rods
One(1) presentation per rod

Amateur anglers are not permitted to transmit fishing information to anyone for any reason via cell phone, social media, or otherwise.
Amateur anglers are subject to VSA/Polygraph testing.
Huron, OH Pro Am #4 ~ 5.20.23 ~ Pro-Am Entry Closed
City of Huron Weather
Failure notice from provider:
Connection Error:http_request_failed